RUSE (pc)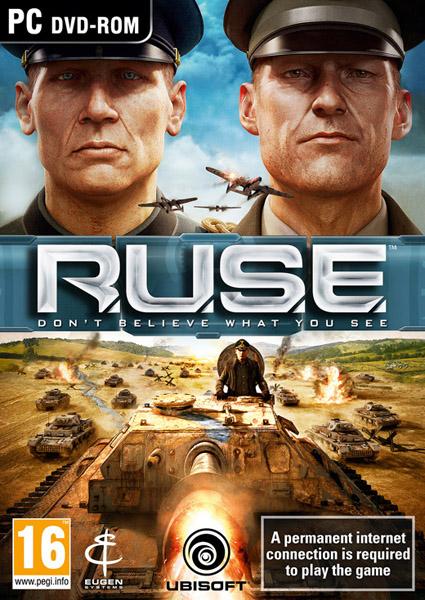 Info:
RUSE - The player will become the leader of one of the six available nations and to manage the economy , create armies , to conduct research . In the event of war , a player personally led troops on the battlefield . As they say - in war all means are good , so the player can spy on opponents , to carry out maneuvers to hide troops , etc. Single player campaign will allow the player to take part in key battles of WWII on behalf of the best strategists of the era. In multiplayer battles will be able to participate up to 8 people.
RUSE The Art Of Deception - all made possible by the unique system scalability that allows you to watch the battle from the heights of the clouds , to inspect tens of kilometers of the battlefield , and for the approximation of the camera in the thick of things . All this - thanks to a unique engine IrisZoom. At any scale, you will amaze detailing all the characters. Bad is the general who never smelled gunpowder and heard the whistle of bullets at the temple .
To win all good! Deceive the enemy using a variety of maneuvers, as well as unique skills - for example, activating the " radio silence " or "camouflage" to conceal your squad from the eyes and ears of the enemy . Decode talks enemy and his plan expand the offensive. Intimidate non-existent companies, and very strong fighters that actually are not.
In a single company you will be involved in the most heated battles of the Second World War, taking sides with one of the six nations were divided into Allied and Axis countries. RUSE Walk all the way to a career ladder over the corpses of enemies from Captain to Chief of the Army .
Test yourself with friends in online battles, designed for 8 players.
Be smart, take the enemy in a vise, depriving him of supply and destroy!